MINISTRY INSIGHT
Theme: Victorious Faith- Where Victory is a Reality!
Vision Statement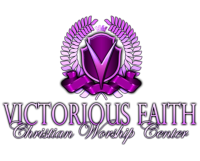 To be a spirit filled, life giving ministry that attracts souls to Christ through the demonstration of Love, expression of true worship, and the flow of the Spirit. We are committed to renewing the minds of God's people while reconnecting them with God's divine purpose through simplistic biblical teaching. We express the love of God inwardly, the love for each other outwardly and a life of faith openly.
Mission Statement
Teaching people how to live an empowered life of Victory through Faith in Jesus Christ.
Objectives:
"Building People, Restoring Relationships, Strengthening Families"
Teach spiritual maturity and intimacy with God through personal relationship, while building strong and vibrant families.
Balancing purpose and biblical teachings to promote unity in the church, with each other and the community through fellowship.
Win lost souls for Christ and impact change that minds may be renewed and hearts restored to right relationship, equipping the believer to live an effective life for Christ.
Be a house of prayer and restitution bringing about a spiritual change through the freedom of praise and worship.
Be an active supporter of the community by offering community services and sponsoring events and activities that will meet the needs of all people with a focus on building and strengthening families.
Kingdom Concepts
Love
Our focus is to demonstrate our love for God with all of our Heart, mind and soul and reciprocate this love through the work of ministry to all people, in all that we do in a welcoming, hospitable, and non-condemning environment. (1 Corth 13:7)
Evangelism
(Luke 14:23) It is our conviction that the central origin of any church is the Great Commission, go out and compel them to come,..it is for this purpose we exist and for this reason we excel.
Faith
(Hebrews 11:6) we are committed to developing a disciplined life of faith in the believer that manifests evidence and produces in reality the spiritual results ordained by God.
Prayer Victorious Faith is intentionally a "House of Prayer" for all people. (Isaiah 56:7) We recognize prayer as our method of communication that articulates worship, intercession, and communion between the believer and God and is a foundational principle in the life of the ministry.
Discipleship
We are a five-fold ministry utilizing the Gifts God has granted us in the body of Christ, to edify for the perfecting of the saints and for the work of the ministry. The work assigned is to bring us into the unity of the faith, unto a perfect man in the fullness of Christ; developing disciples to speaking the truth in love. (Eph 4:12-15)
Teaching
Teaching is a vital component to the development of the believer for reproof, for correction, and for instruction in righteousness that the man of God may be perfect, and thoroughly furnished unto all good works. (2Tim 3:16)
Perfected Worship
As a life giving ministry we are committed to worshipping the Lord in Spirit and in truth (John 4:4). We strive, in the spirit of excellence to worship inwardly and freely express outwardly our devotion to the Lord proclaiming Him as Lord of Lords and King of Kings.